ART HISTORY OR ART AND DESIGN PhD SCHOLARSHIPS | UNIVERSITY OF JOHANNESBURG
Lady's Graduation Dress Gives Massive Br34st Revelation (Photo/Screenshots)
This lady pictured with her friend is causing a stir online for wearing a revealing dress which exposed her ample assets while posing for photos on her graduation day, and it has got many talking on Twitter.
See reactions below,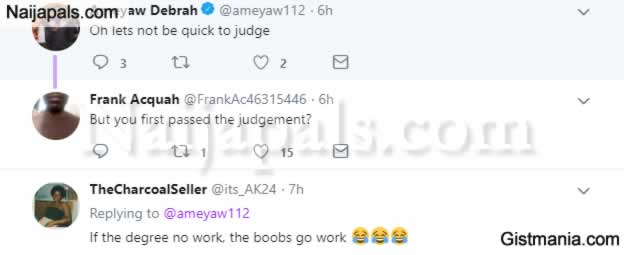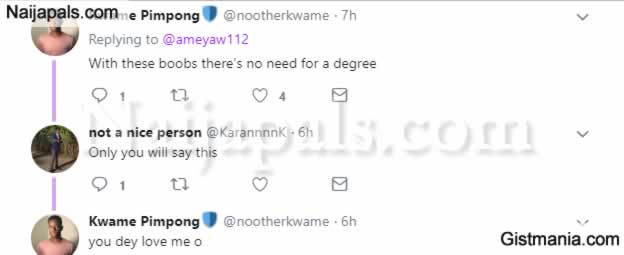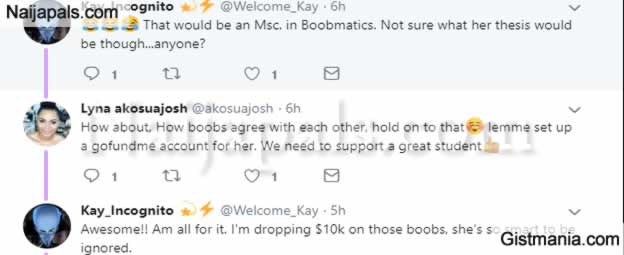 ART HISTORY OR ART AND DESIGN PhD SCHOLARSHIPS | UNIVERSITY OF JOHANNESBURG
Opportunity Description
The South African Research Chair in South African Art and Visual Culture, Professor Brenda
Schmahmann, has available scholarships for candidates to study a PhD in Art History or a PhD in Art and Design and who are seeking to commence with these studies in the first semester of 2019. The value of the scholarship is R 120 000 per annum for the three years in which the study is expected to be completed.
Study must be full time, and recipients must reside in Johannesburg or its surrounds, enabling them to form part of a dynamic research team who meet regularly and to participate in events and activities hosted by the chair.
The topic of the PhD must be relevant to the chair's focus on South African art and visual culture. Those related to gender, public art, and community art projects are particularly welcome.
How to Apply
Only South Africans may apply. Scholarships are awarded competitively, and proven academic capacity is a key criterion for success.
To apply, please download the PhD application form on this page.
Please submit your completed application form as well as copies of your transcripts of academic results by Wednesday 31 October to Prof Brenda Schmahmann at both of the following e-mail addresses: brendas@uj.ac.za and schmahmannb1960@gmail.com
Apply  Below