SDA Bocconi MBA Scholarships
Billionaire Ned Nwoko's Moroccan wife blasts Regina Daniels
Mrs. Lina Ned Nwoko, one of the wives to Billionaire, Ned Nwoko has claimed that Regina Daniels used voodoo & love charm to marry her husband.
It all started when the actress posted photos of herself in front of her husband's Ferrari with the caption, "Legit".
This infuriated Mrs. Lina who quickly took to the comment section of the post to alleged that Regina has enchanted her husband.
"Keep using voodoo on my husband, there comes an end Date where u shall be disgraced soon"., she wrote.
She then continued, "What is Legit? Voodoo not legit, you can't even cook yet you complain my cooks are serving you white man's meal.. Soon you will be replaced, this charm will fade off".
Lina's step son, Emzy who is a singer, also quickly came to her defence. "Step mum it's OK we can talk about this when I get back home".
See the exchange below;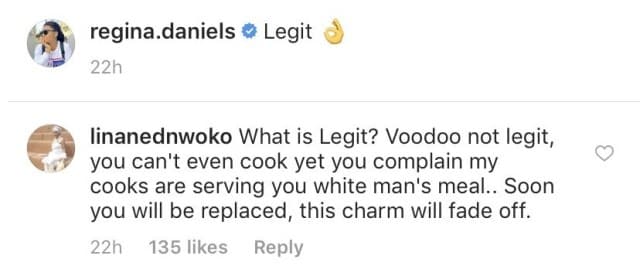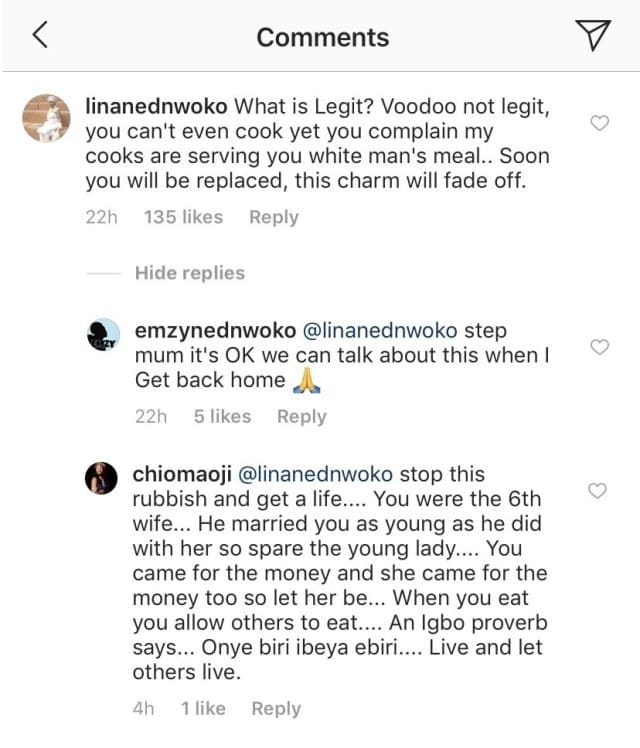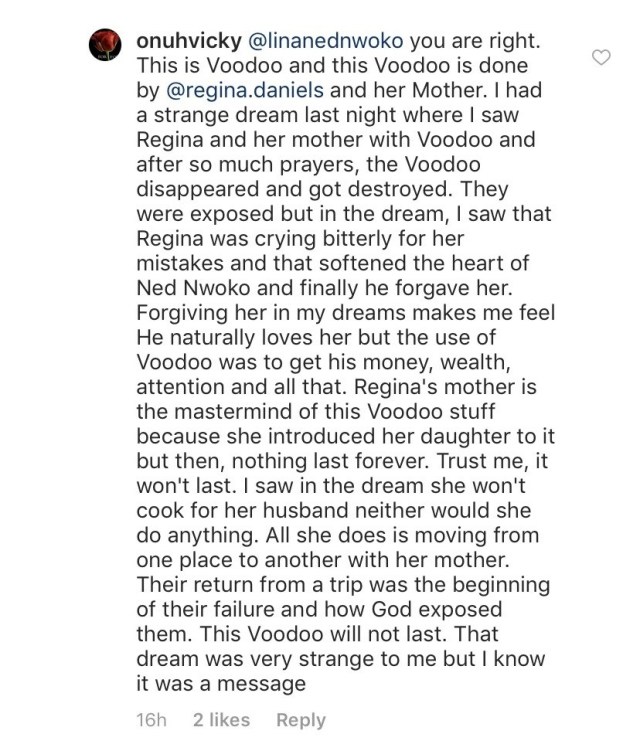 Brief description:
SDA Bocconi School of Management is making available 31 total/partial merit-based tuition waivers to 2019-2020 MBA candidates with an outstanding profile.
Host Institution(s):
SDA Bocconi School of Management, Italy
Level/Field of study:
Masters in Business Administration
Number of Awards:
31 full and partial scholarships
Target group:
Full tuition waivers are open to students from Italy, Europe, and Outside Europe. Partial tuition waivers are open to Africa and Mediterranean Area (Italy excluded), China and Far East, India and South Asia, East Europe and Central Asia, Western Europe (Italy excluded), North America, Central and South America, Mexico, Italy and Women.
Scholarship value/inclusions:
50-100% tuition fee waiver
Eligibility:
To be eligible for the scholarships/tuition waivers applicants must:
• Have sent the application to the 2019/20 MBA Program
• Look at the pre-requisites for each scholarship/tuition waiver
• Send the Scholarship or Tuition waiver Application Form by the deadlines indicated
Website:
Official Scholarship Website:  http://www.sdabocconi.it/en/mba-executive-mba/full-time-mba/admissions/scholarships-funding#content
APPLY NOW